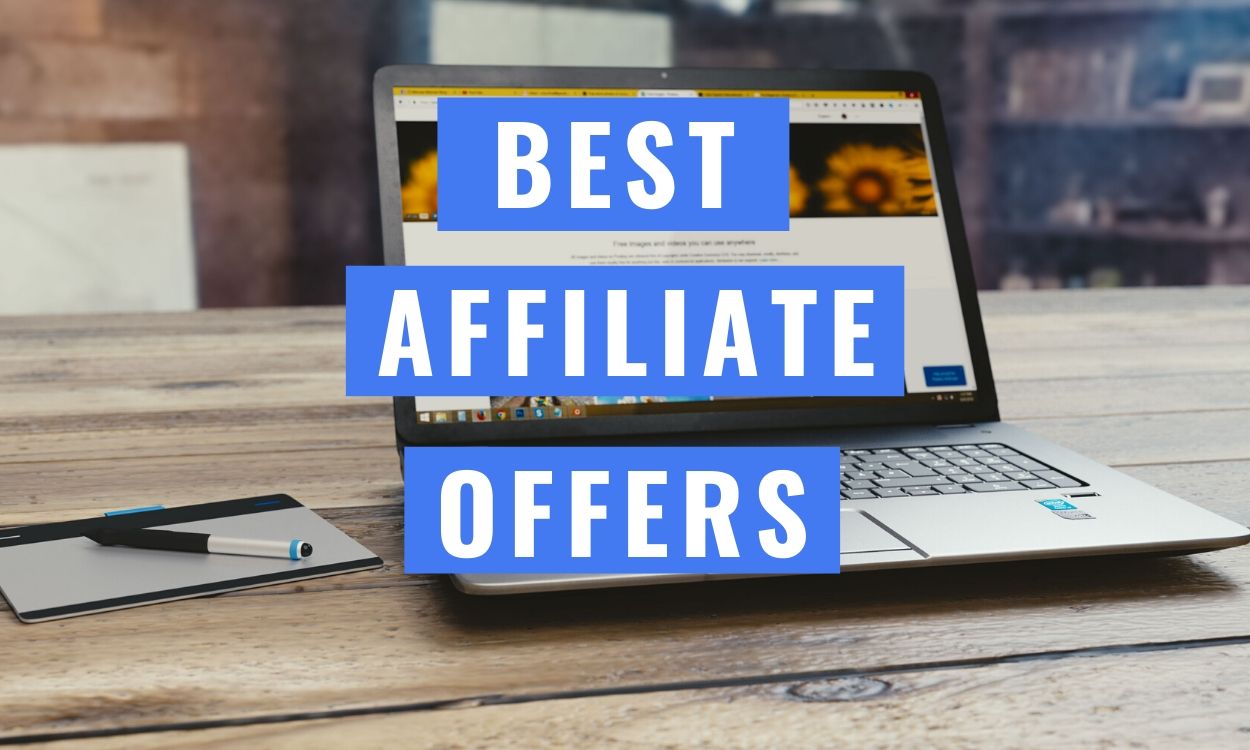 So you are running a niche site and want to promote other people's product and services as an affiliate to make some extra money.
Affiliate marketing is the golden way to monetise the content on your blog or niche site and if done in the right way, it can make a serious amount of money passively.
If you already have a niche website or are planning to build one, its important to find the best products in that niche and promote them all. Yes, the more products you can promote the more are the chances of you making a sale.
Depending on what niche or vertical you are in, you may be able to promote both physical and info products or just one of them. Besides promoting products you could also promote services to generate leads.
1. Amazon Affiliate Program
The amazon affiliate program lets your promote any product from the entire collection of physical products that are selling on amazon. Its a great affiliate program for beginners because of the following reasons: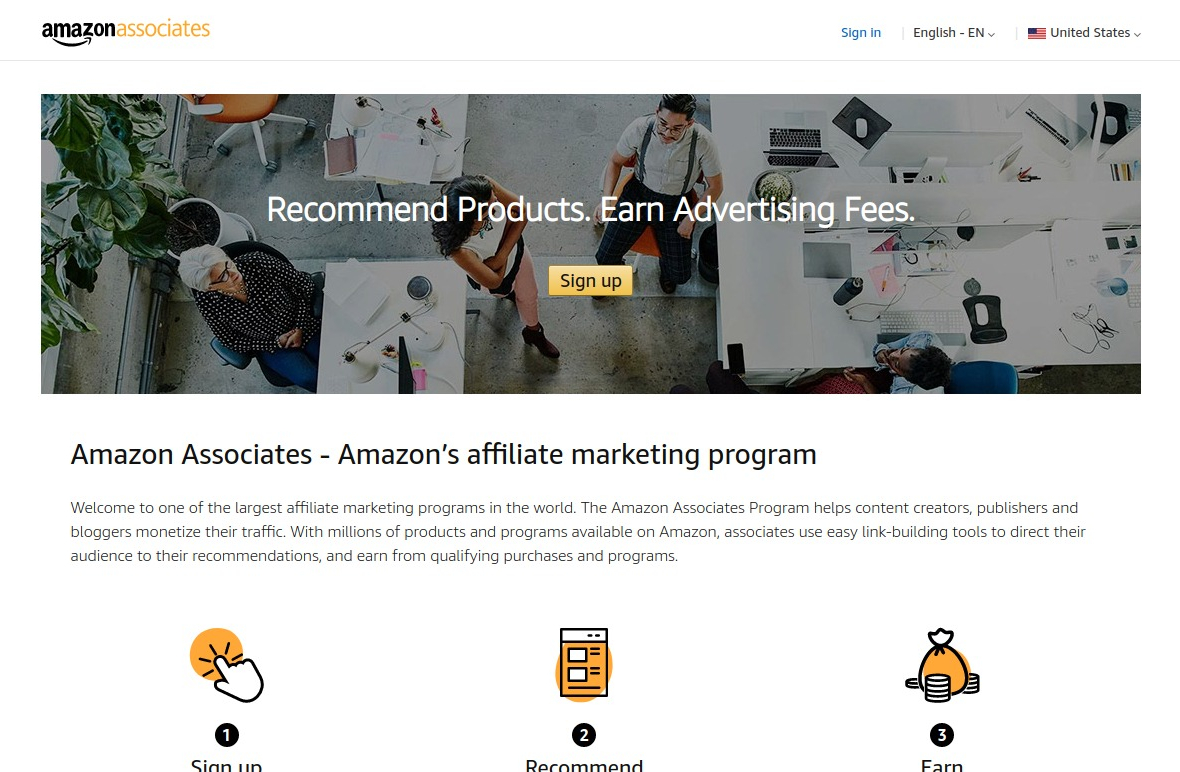 1. There are lots of products to promote
2. The conversion rates are high. Everyone shops at amazon
3. You get commissions for indirect sales as well (products you did not promote but the user bought).
For most niches, there are almost always some physical products on amazon that can be promoted on an affiliate site.
For example if you are in the cooking niche you could promote kitchen appliances. If you are in the travelling niche you could promote travel gear and related products. Or if you are into gardening you can pick out the gardening tools from amazon and promote them.
Commission are created after about 2 months of the sale and then payments are released when you reach the minimum threshold of $100. Payments are sent via cheque or direct bank deposit.
2. Clickbank
Clickbank is one of the oldest affiliate networks that primarily focuses on selling digital info products. They have digital products in a variety of niches and markets ranging from health, business, sports to spirituality, parenting and home improvement.
The good thing about clickbank is that the products are digital and customers get access instantly and hence the products are sold worldwide without any geographical restrictions.
Also the commission rates are quite high. There are products that pay upto 90% of the sale amount as commissions. Higher commission rates means more money for affiliates
To find out offers for your niche, visit https://accounts.clickbank.com/marketplace.htm.
On the left column you shall find the categories. Select the category closest your niche market and then start taking a look at the products.
Another alternative to Clickbank is Digistore24 which hosts digital products similar to that found on clickbank under numerous categories. If you do not find the product of your choice on clickbank, check this one.
3. Shareasale
Shareasale is another affiliate network that has a large collection of physical products being sold by various merchants on their own website. Shareasale just refers the customers to the merchant's website and the actual transactions happen on the merchant's website which is later reported back to shareasale.
There are lots of merchants in various categories like apparel, technology, web services etc. The process of promoting a shareasale offer is different because you need to get approval from every merchant whose product you want to promote.
Initially this might feel quite tedious, but if you have a good niche site up and running, setting up shareasale affiliate offers will take some time for once and then you are good to go.
4. Commission Junction
Commission Junction is another popular affiliate network where there are lots of merchants whose products you can promote on your website.
It is similar to Share a sale.
5. CPA Offers
CPA marketing is another great channel to find and promote affiliate offers on your website. You typically need to join a cpa network like maxbounty, affiliaxe or smartadv.
Once you are inside the network, you can browse through a huge list of offers from different niches and industry verticals like tech products, nutra products, insurance and loan offers, pet products and so on.
There are some aggregator sites that collect cpa offer details from various cpa networks and let users find the ones they need. Here are two such popular website:
https://www.offervault.com/
https://odigger.com/
6. Search Google
The easiest way to find affiliate offers specific to your niche or market is by using google.
Search google for terms like " affiliate offers". For example if your blog is about travel then search for
travel affiliate offers
travel affiliate programs
If its about pets then search google with the search term: pet affiliate offers. Google shall reveal some of the highest paying affiliate offers for your niche.
There are a lot of niches where brands run their affiliate programs directly on their own website or platform and not via third party affiliate networks like Shareasale or CJ Affiliate. In such a scenario it is best to find them directly via google.
Some examples of such niches are travel, fashion, pet products, apparel, flight booking, hotel booking etc. In these industries, the product owners or brand run their affiliate programs directly and you can signup on their respective affiliate portals to work with them.
7. Spy your competitors
The final and most effective way to find good affiliate offers in any niche is to spy on your competitors. Look out for websites similar to yours and see what offers they are promoting. If some other affiliate is promoting a product, chances are that the product is converting quite well for them.
This way you can quickly find winning affiliate offers for your niche without have to do the hard work of searching and testing offers all by yourself and waiting for months.
The first step would be to make a list of websites that are in your niche and promoting affiliate products. Next, start reading their website and see what offers they are promoting in their articles, posts and ad banners. Make a list of those products and search for their affiliate offers on google.
Once you have found out, start joining those programs and start promoting them on your website.
Conclusion
It is always a good idea to promote multiple affiliate offers from multiple different networks, specially if you want to make good money and be risk free.
Find the best offers that convert well and pay genuinely and timely, is not quick process. You have to shortlist a bunch of highly relevant and targeted offers and then place them in the proper place on your website in the form of ad banner or contextual link or a review article.
Then test if for several months and see the ones that are generating the most earnings. Once you find the winners you know what to do next.
I hope, the above list helps you to find high covnverting offers for your niche site or blog. If you have any questions or want to share your experiences feel free to comment.