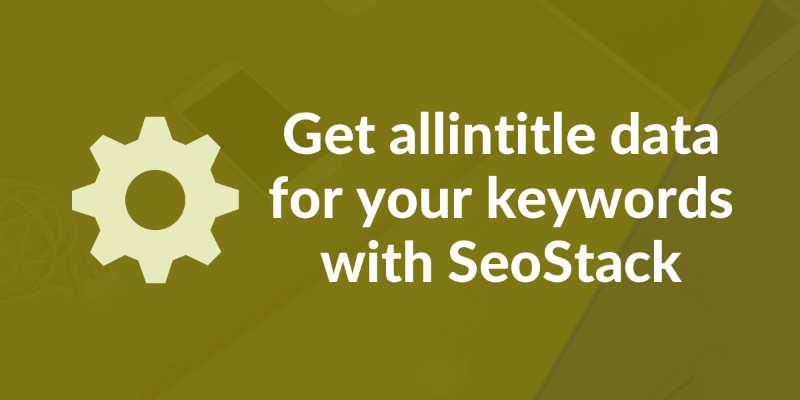 Allintitle and Keyword Competition
The allintitle metric is one of the most used seo metrics for analyzing the level of competition that exists for a keyword in Google. It allows users to check competition levels for multiple keywords at one go.
Here is an example – allintitle:best front load washer
With that query, google will find and report all pages that have all of the words of the phrase, in their title tag. Now the trick over here is to take a look at the total number of such pages.
Depending on the niche or market, if the number is on a lower side, it would mean that there is little competition for the keyword and you should go ahead to write a post or article about it on your site and try to rank.
If the number of results is high, then it means that lots of competitors are already targeting that keyword and try to rank for it and it would be wise to skip that keyword and look for some other.
Similar to allintitle, there are 2 more search operators that are commonly used, namely allinurl and allinanchor.
Allinurl will find all pages that have the keyword in its url and allinanchor will find pages that have an anchor link with the keyword as the anchor text. Both these metrics can be used to further check the competition level.
More the number of pages using the keyword phrase in title, url and anchor text, higher is the competition.
Get allintitle data with SeoStack
When you are doing keyword research and scanning a large list of keywords, you would want to quickly gauge the competition level of the keywords without having to work on each of them one at a time. The allintitle technique is useful then.
With SeoStack you can fetch allintitle, allinurl for multiple keywords together. Here is how to do it
1. Open any keyword list.
2. Select the keywords for which you want the allintitle data.
3. Click the "Get SEO Metrics" button at the bottom.
4. Select the desired metrics. And click Start
The process of fetching allintitle data from Google takes time. For every keyword, a query is made to google and the results are analyzed.
Filter and Sort
Once the data is available, you can move on to picking up keywords with the metric number in the desired. The filter box on the left can be used to filter out keywords with the allintitle number in a specific range.
And after that just sort the list to find the best keywords on top.